Eris Huemer Winans, PsyD, LMFT
Co-Founder, CEO, Clinical Director
Dr. Eris is the founder of Therapize Me. She holds a doctorate degree in marriage and family therapy, and guides people all over the world toward making positive and lasting life changes and reinventing themselves from the inside out. Through her books, media appearances, seminars, and social networking, Dr. Eris shares her special brand of wit and insight by holding up a mirror to the face of individuals and relationships in modern society. Through these mediums, she helps people gain an understanding of who they are, get through internal roadblocks, and then use that knowledge to create the life they want so that they can feel good. 
Dr. Eris believes in treating the whole person through the tool she co-created: the SELF LENS™ (love, work, play, home, mind, body, soul), while drawing from an eclectic blend of therapeutic approaches and techniques including the Process Communication Model, Solution Focused techniques, Mindfulness, Psychodynamic, Depth, Play, and more. She takes a no-nonsense, straightforward approach to looking at people's personal experience and helps guide them through their life stages.
Dr. Eris has shared her expert advice on the psychology of human behaviors on HLN's Dr. Drew On Call, Nancy Grace, Jeff Probst Show, Hallmark Channel, NPR, Entertainment Tonight, Extra, KiiS FM with Ryan Seacrest and others. She was a star of Bravo TV's LA Shrinks, and the author of Break-Up Emergency: A Guide to Transform Your Break UP into a Break THROUGH.
Miriam Lamb-Perrone, LMFT
Clinical Supervisor, Licensed Marriage and Family Therapist
Miriam Lamb-Perrone (LMFT 11516) is interested in the whole body-whole mind approach to medicine, mental health, and healing. She has always been interested in how individuals are influenced by their macro and micro- environments— their families, cultures, and societies. She believes that the question of defining oneself is not a simple one. She would like to help individuals discover their higher selves and fullest potential. She believes that the processes of releasing emotional pain; gaining insight; changing core beliefs; and deepening one's spiritual evolution are completely intertwined.
Good health, optimal nutrition, positive relationships, and engagement in creative endeavors are essential elements to living a fulfilling life. Miriam enjoys helping clients explore their goals to achieve a sense of well-being.
Miriam helps individuals who are grappling with chronic pain, being hospitalized, and navigating the health care system. She is truly a client advocate with an interest in epidemiology. She is interested in the integration of mental/physical health and the intersectionality of environmental, social, gender, racial, multi-generational and socioeconomic factors in the healing process. Miriam also addresses school/youth related issues such as bullying, racism, academic issues, ADHD, low self-esteem, and self-harm.  She has experience working in school systems/private practices in the Central Coast and Bay Area, and currently Thousand Oaks. She has worked with adults and youth.
Miriam has worked with diverse populations: (ethnicities, immigration statuses, ages, sexual orientations, nationalities, races, genders, varying levels of ability). She uses an individualized approach for all clients and believes that people are more than labels and diagnoses.
Miriam has participated in several somatic/metaphysical groups. Her personal interests include practicing Reiki (she is a level 2 Reiki practitioner); learning about EFT, Eastern Spirituality, and history; and writing in its various forms (especially poetry/screenwriting/prose).
Miriam is particularly interested in creative visualization; transpersonal/humanistic approaches/Jungian approaches; somatic modalities; dreamwork; creative expression; and Cognitive Behavioral Therapy.
Caroline Tudor, MA, AMFT
Associate Marriage and Family Therapist
Caroline Tudor (AMFT 133264) is an Associate Marriage and Family Therapist who believes in the healing power of trust in any therapeutic relationship. Her experience working with individuals struggling with anxiety, depression, substance abuse, domestic violence and couples and relationship issues has helped mold her to be an open-minded, empathic, and non-judgmental therapist. Caroline received her Master's in Counseling Psychology from Pacifica Graduate Institute, where she studied Jungian psychology. Caroline uses a psychodynamic and depth-oriented approach to help her clients explore the roots of their symptoms and believes in the value of long-term therapeutic treatment and relationships. She also leans on family systems theory, Emotionally Focused Therapy, Humanistic Psychology, and a client-centered approach to help her clients navigate the difficulties in their lives that may be keeping them stuck and in pain. Caroline's clinical interests include working with individuals struggling with substance abuse and co-occurring disorders, codependency, couples therapy, group therapy, phase of life issues (teens and early adulthood), and multicultural issues. Caroline wrote her master's thesis on the importance of understanding multi-racial identity, and the role it plays in anti-racism.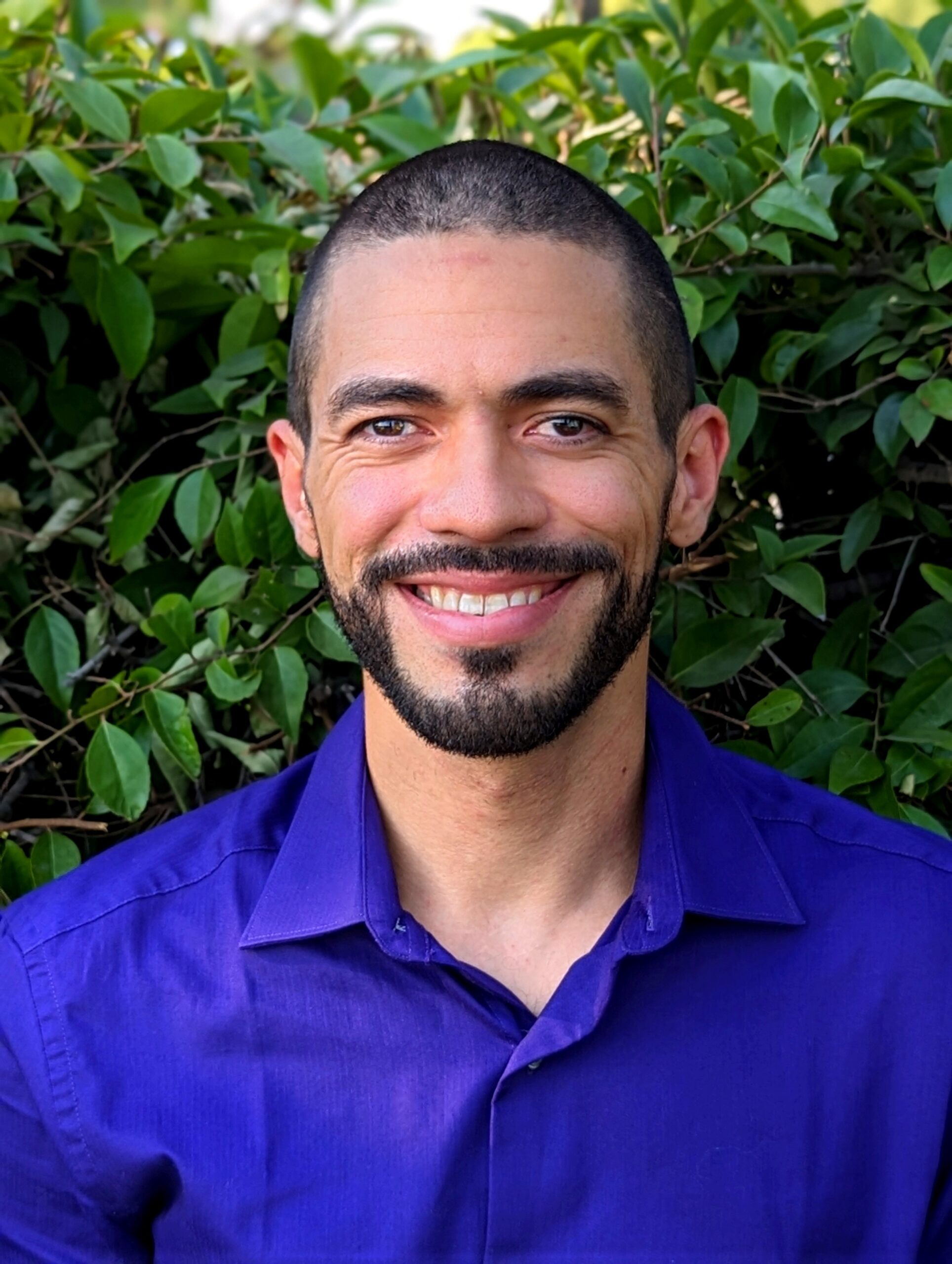 Ryan Hampton, MA, AMFT
Associate Marriage and Family Therapist
Ryan is an Associate Marriage and Family Therapist (AMFT #140340) who is honored to serve as an advocate, guide, and fellow traveler on the path to greater mental health and wellness. He is a believer in the power of therapy to promote healing and growth by offering a safe, accepting, and encouraging space for people to be honest about who they are, what they've been through, where they want to be, and how they need to change to get there. Ryan's hope is to provide such a space for each of his clients, regardless of the specific issues they bring or the goals they hope to accomplish in therapy.
Ryan earned his Master of Arts degree in Marriage and Family Therapy from Pacific Oaks College, specializing in both African American families and trauma. He also holds a Master of Arts in Psychology from Pepperdine University and a Bachelor of Arts in Psychology from UC San Diego. For the past 10 years, Ryan has supported individuals working through addiction, trauma, homelessness, family conflict, domestic violence, and a wide variety of mental health challenges. Ryan is especially passionate about working with teens and young adults, African American and multiracial individuals and families, and the neurodivergent community.
Ryan's approach to therapy is centered around collaboration, curiosity, humility, humor, and hope. His aim is to assist clients in creating the life story they want to live, by building selfunderstanding, practicing self-acceptance, and developing the unique personal strengths they bring to the world. To do this, Ryan incorporates an eclectic, individualized approach for each client, drawing from his knowledge and expertise in dialectical behavior therapy (DBT), acceptance and commitment therapy (ACT), client-centered therapy, mindfulness, family systems, and attachment theory. For clients seeking healing from past trauma, Ryan is also trained to provide Eye Movement Desensitization and Reprocessing Therapy (EMDR).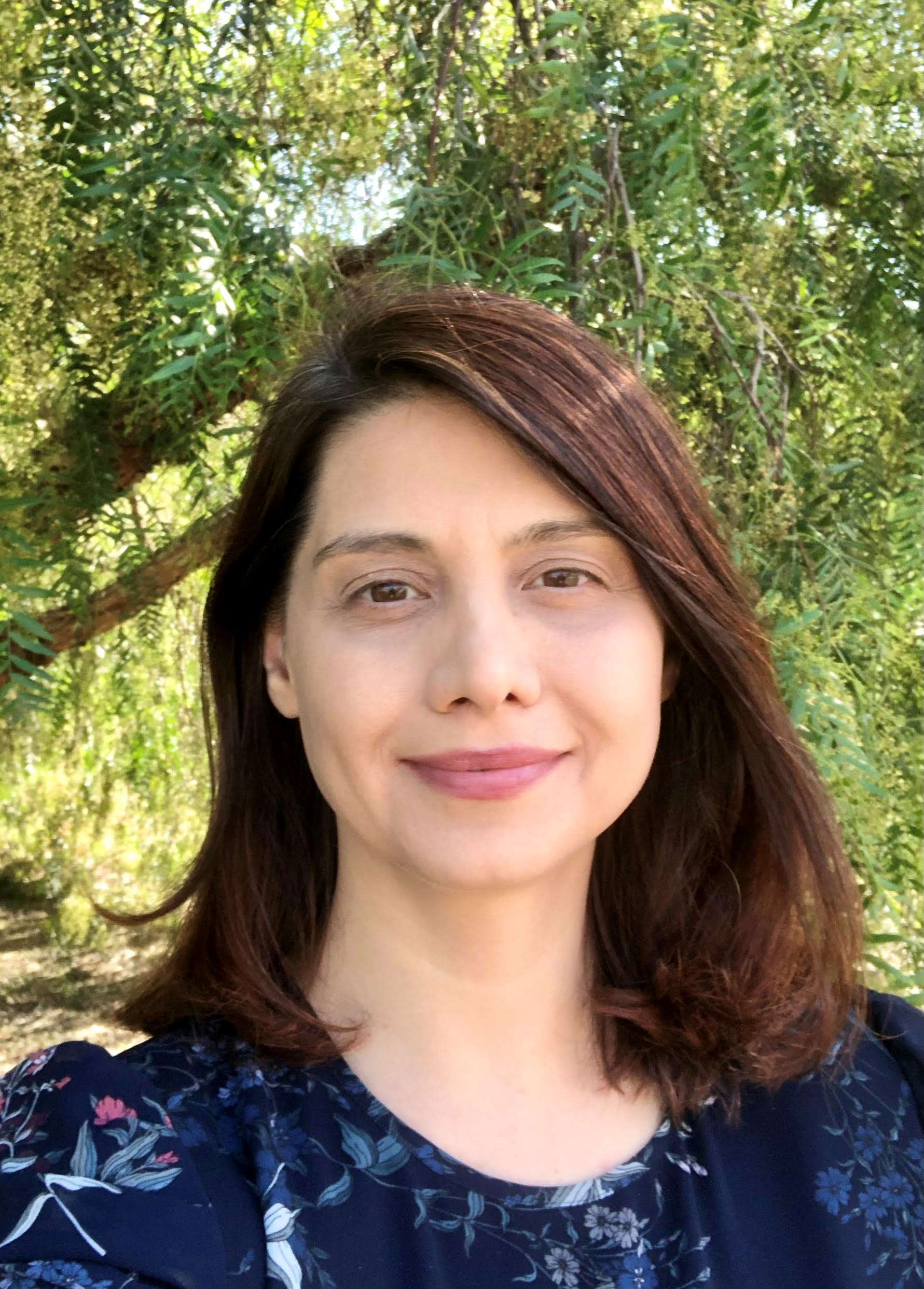 Emine Hreno, MA, AMFT
Associate Marriage and Family Therapist
Emine is an Associate Marriage and Family Therapist (AMFT136427) and is skilled at connecting with individual clients, couples and families in an attentive and supportive manner. She has passion for working with diverse and marginalized populations, including transgender and LGBTQ+ individuals. Her therapeutic philosophy is rooted in the belief that everyone has the capacity for growth and healing and she strives to provide a safe space where clients can freely express themselves, work through difficult emotions, acquire new coping skills and develop a fulfilling life. With a collaborative and goal-oriented approach, she draws from various modalities such as Dialectical Behavioral Therapy, Cognitive-Behavioral Therapy, and Narrative Therapy to tailor treatment to each client's unique needs.
Emine completed her Master's Degree in Counseling from Palo Alto University. Her graduate internship experience included providing school-based therapy to students from diverse and often challenging backgrounds. After graduation she continued to work at schools providing therapy and collaborating with parents to support adolescents with issues such as social anxiety, trauma, LGBTQA+, gender roles, depression, eating disorders, body image, relationship and friendship issues. Emine also has experience as a suicide prevention and crisis intervention phone counselor at Star Vista, a 24-hour counseling hotline which equipped her to handle difficult and serious issues to better serve her clients.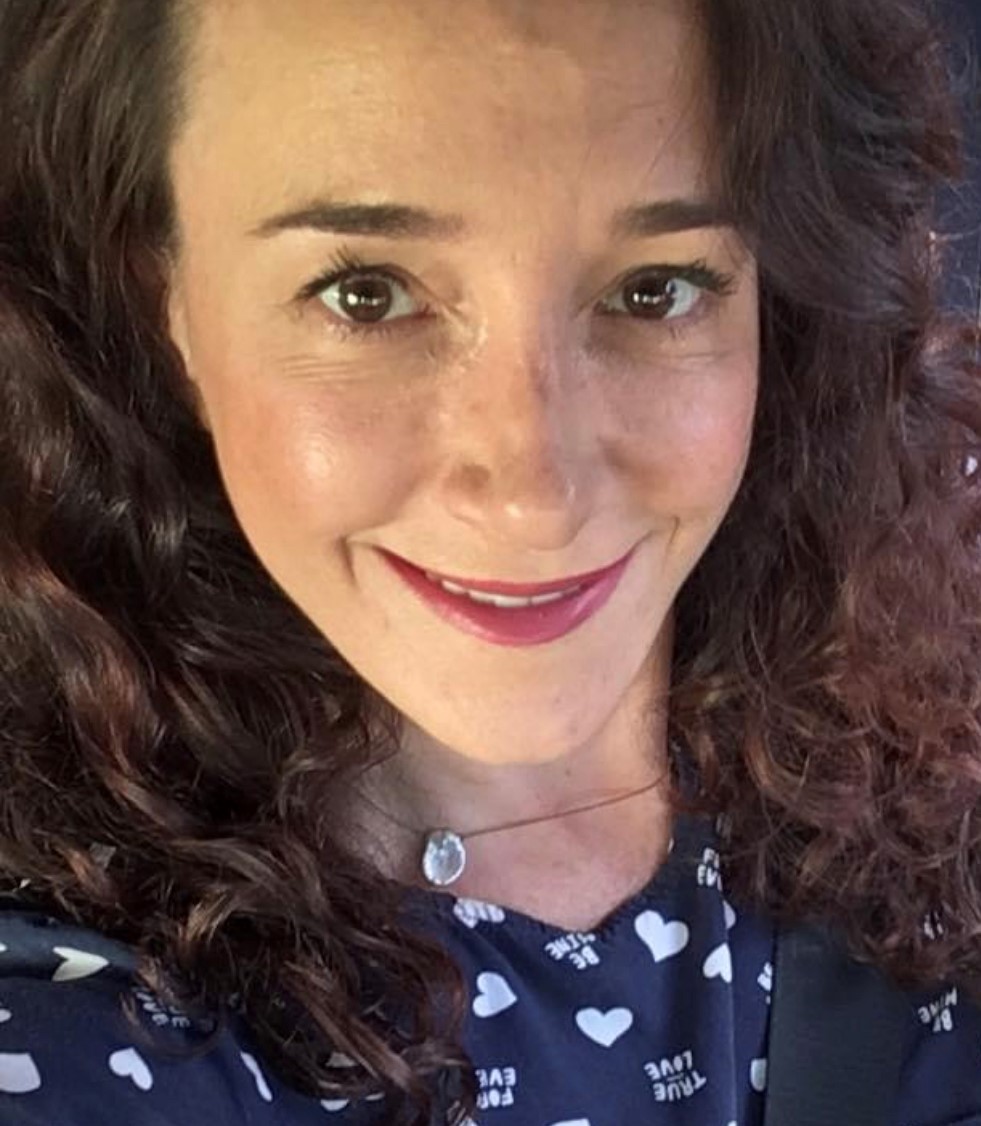 Lindsay Ratkovich, MA, AMFT
Associate Marriage and Family Therapist
Lindsay is an Associate Marriage and Family Therapist (AMFT 138880) and specializes in treating clients who struggle with anxiety, depression and substance abuse disorders. Her approach incorporates family systems, psychodynamic, narrative, CBT and solution focused modalities to offer a comprehensive approach to treatment. Lindsay has worked in a number of IOPs, PHPs and residential treatment centers for clients that struggle with mood disorders, traumas and addiction related issues. Lindsay believes that insight is half the battle when it comes to psychotherapy, but it's understanding HOW we get to where we want to be that the true work begins in therapy.
Lindsay received her Bachelor of Arts Degree in Urban Studies from the University of Pennsylvania and her Masters in Marriage and Family Therapy from the Chicago School of Professional Psychology. She received her clinical training from the prestigious Maple Counseling Center in Beverly Hills, CA working with adults, couples and teens.
Krista Rutzen
Associate Marriage and Family Therapist
Krista Rutzen (AMFT130993) is an Associate Marriage and Family Therapist who is passionate about working with others to help them live the best life possible. She has worked in the mental health field for more than nine years with experience in behavioral therapy as well as a background in chemical dependency treatment. She is trained in cognitive behavioral therapy (CBT), dialectical behavioral therapy (DBT), trauma focused CBT (TF-CBT) and solution focused therapy modalities. She takes a strengths based approach while remaining empathetic and meeting the client where they are that day. Krista believes that therapy should be a collaborative experience, creating an empowering journey for each client.
Krista has a Masters in Clinical Psychology from Pepperdine University as well as a Masters in Psychology with a concentration in Child and Adolescent from The Chicago School of Professional Psychology. She also completed the California Consortium of Addiction Programs and Professionals through Sober College.
Setareh Sassani
Associate Marriage and Family Therapist
Setareh Sassani (AMFT #134090) specializes in anxiety, depression, and relationship issues and is trained in many modalities including Cognitive Behavioral Therapy, Psychodynamic, Emotion-Focused, Dialectical Behavioral, Attachment Theory and Family Systems. She facilitates her clients' growth by helping them identify their attributes, needs, challenges, and strengths by empowering them to build healthy relationships. Her passion in helping her clients to better manage and/or alleviate the symptoms of anxiety and depression is by teaching them healthy coping mechanisms aiming to foster personal growth and building healthy relationships with themselves and others. Her therapeutic philosophy is centered on empathy, collaboration, and transparency, where she creates a safe and nurturing environment in order to facilitate her clients' mental health goals in a supportive, productive, and non-judgmental atmosphere.
Setareh is also fluent in the Persian language and can provide counseling to individuals of Iranian descent.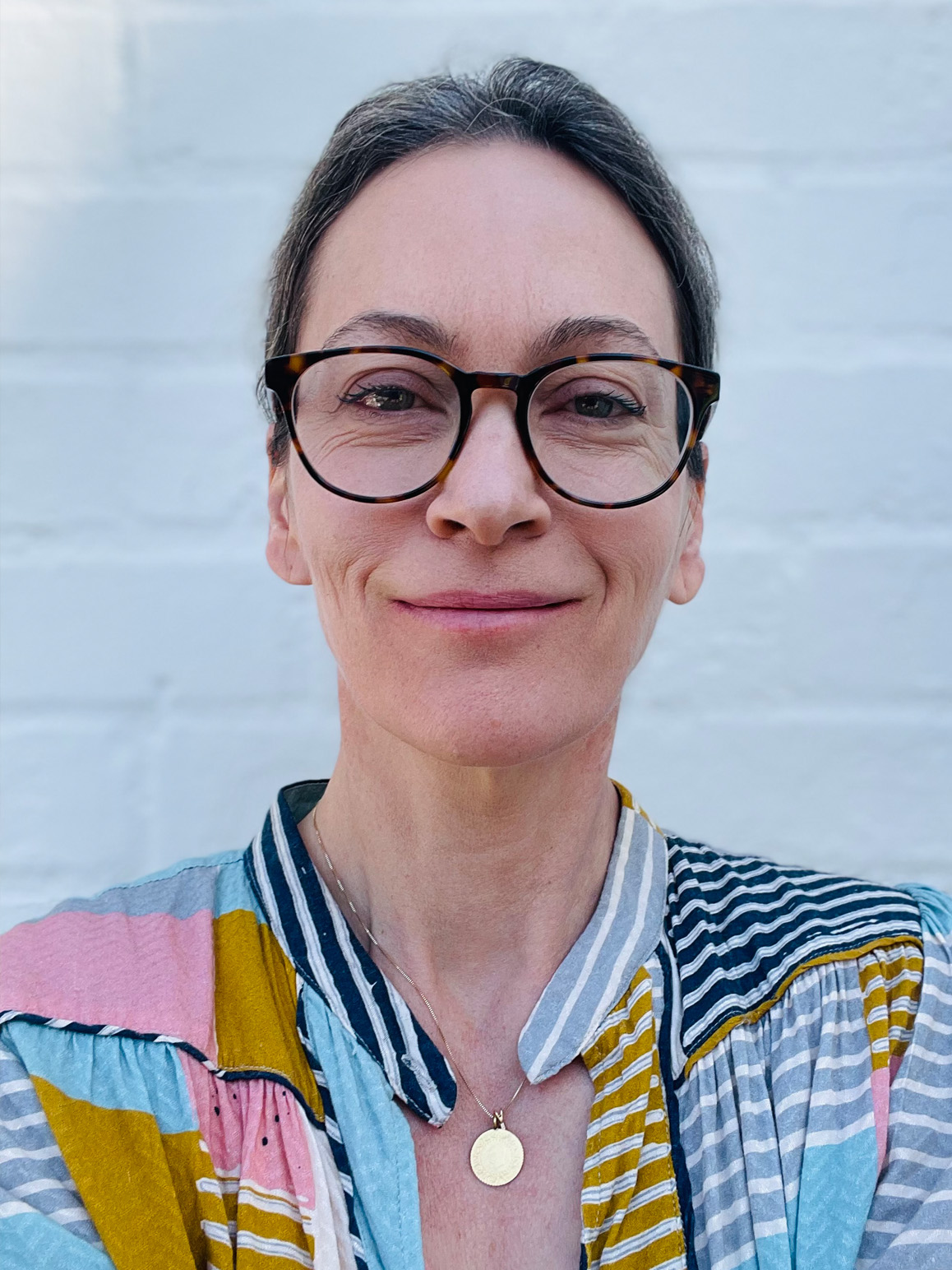 Resmine Atis, MA, AMFT
Associate Marriage and Family Therapist
Resmine Atis (AMFT133126) is an associate marriage and family therapist in Los Angeles, CA. She specializes in helping individuals, families and couples become mindful of unconscious destructive patterns, behaviors and choices that keep them stuck in an unhelpful cycle of suffering. Resmine uses a client-centered, collaborative approach drawing from attachment theory, a psychodynamic lens, and depth psychology. This focus helps clients build the emotional awareness to release old patterns and gain an understanding of their true self and the ability to start living a more conscious and less reactive life. Being a single mother of two young children, Resmine has experience in helping with parenting issues, divorce challenges, relationship difficulties, anxiety and depression.
Resmine received her Bachelor of Arts Degree in Anthropology from the University of Wisconsin, Madison and her Masters in Counseling Psychology from Pacifica Graduate Institute, Santa Barbara. She received her clinical training from the prestigious Maple Counseling Center in Beverly Hills, CA working with adults, families, couples and teens.
Stefany Watson
Associate Marriage and Family Therapist
Stefany is an Associate Marriage and Family Therapist (AMFT #113335) and has been supporting families, children, and couples in the mental health community for over 10 years; with experience in anxiety, depression, grief, trauma, and couples. She has walked alongside her clients as they journey to connect with their inherent wisdom as a guide in and through their healing journey. Stefany cares deeply for creating safe, collaborative, and supportive therapeutic environments for processing. In this she seeks to establish a relationship with her clients that is collaborative in the discovery of the sources of anxiety, depression, and addiction. She also leans in on educating around the benefits of mindfulness and meditation practices in everyday life. She believes that a collaborative approach to healing is essential for each individual to develop the awareness and power to sustain their own growth and healing on a long lasting basis.
Paula Verbit, LMFT
Licensed Marriage and Family Therapist
Paula Verbit is a Licensed Marriage and Family Therapist (#108436). She provides compassionate, individualized and strength-based therapy informed by Positive Psychology, Spiritual Psychology and Compassion Focused Therapy. Paula's style is warm, collaborative and supportive as she promotes a trusting therapeutic alliance, which focuses on working with the client in designing a plan to facilitate healing and growth. Paula creates a safe space in which clients work towards self-awareness, insight and planned goals, accessing inner resilience,
resourcefulness and a sense of joy.
Paula works with adults, children, couples and families using a variety of modalities, including Cognitive Behavioral Therapy, Dialectical Behavior Therapy, Solution Focused Therapy, Psychodynamic Therapy, and Family Systems Therapy. Paula has experience in treating anxiety, depression, grief, loss, trauma, relationship issues, life transitions, issues of aging, self-esteem and self-empowerment.
Paula received her Masters degree in Marriage and Family Therapy from Touro University. She is also a Certified Life Coach with experience in effectively coaching clients in the areas of relationships, peak performance and the creative arts.